See Danish Pavilion By Bike
2009. 24 November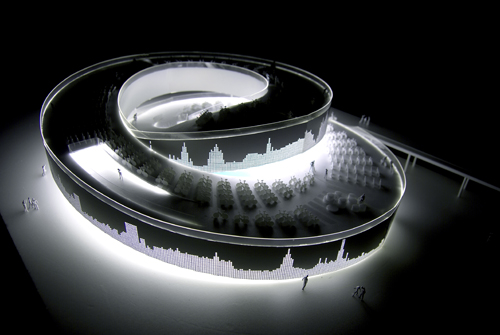 by Wu Shen
(shanghaidaily.com) Free bicycles will be available for visitors to the Danish pavilion to borrow during the 2010 World Expo.

"Altogether 250 bicycles will be brought to the pavilion for free riding during the Expo," John Hansen, project director for the Danish Expo Secretariat, said yesterday. "They are all made in Denmark."
Bicycles are regarded as a symbol of a healthy lifestyle and sustainable urban development in Denmark, and Copenhagen is one of the leading bicycle cities in the world.

"We will provide free bikes for visitors to ride within the pavilion through an area which is designed like Copenhagen streets," said Hansen.

A promotional week for the Danish pavilion opened in Shanghai yesterday and runs until Saturday. A free exhibition all week on the third floor of Hong Kong New World tower on Huaihai Road features ideas on creating a high quality of city life.



Source:
www.shanghaidaily.com