Weber Shandwick wins NZTE 2010 Expo contract
2009. 24 November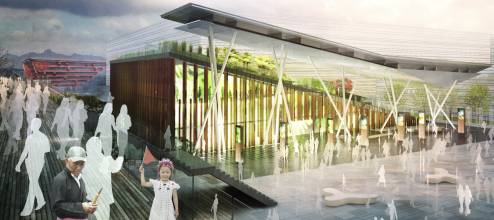 New Zealand Trade and Enterprise (NZTE), New Zealand's national economic development agency, has appointed Weber Shandwick Shanghai to represent its presence at the 2010 Shanghai World Expo following a competitive pitch against undisclosed agencies.

by Benjamin Li
(media.asia) The agency will develop NZTE's campaign, which will include a strong social media component aimed at igniting advocacy for New Zealand, and it media relations and press centre at the Expo.

New Zealand is investing over $18 million in its presence at the Expo, signaling the strong importance of Sino-New Zealand ties.
"Weber Shandwick demonstrated a strong grasp of the Expo operating environment and, most importantly, an instinctive understanding of New Zealand and what we want to achieve at the Expo" said Phillip Gibson, New Zealand's commissioner-general for the Expo.

"While New Zealand is a small country of just over four million people, we are full of innovation and creativity which is why the New Zealand Pavilion will be a 'must-see' pavilion at the Expo."

New Zealand will present a unique interpretation of the Expo's overall theme of 'Better city, better Life' with its pavilion themed around 'Cities of nature: living between land and sky".

Weber Shandwick has previously assisted the Shanghai city government win the bid to host the Expo. In addition to supporting both corporate and company pavilions, the agency has helped take the Expo to Aichi, London, Hamburg and Paris as part of Shanghai Week.

Weber Shandwick has also been commissioned by the Shanghai Expo Bureau to plan the Expo's marketing master plan, including the sponsorship plan and forum plan. Today, the Weber Shandwick Expo taskforce works with country and corporate brands including New Zealand and General Motors.

The organisers of the 2010 Shanghai World Expo will seek to attract about 200 nations and international organisations to take part in the exhibition, as well as 70 million visitors from China and abroad.

Source: www.media.asia