Arup adds its support to Liverpool's presence at Expo 2010
2009. 25 November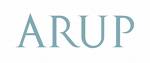 (liverpooldailypost.co.uk) Private sector support of Liverpool's presence at the World Expo 2010 in Shanghai has been boosted by the addition of Arup as a main sponsor.
The architectural and engineering firm has signed up for a £75,000 package and will showcase the North West's innovations in design, planning and engineering.
Arup , which has 42 staff in its Liverpool office, has been involved with a number of major developments in Liverpool in recent years, including the Liverpool Canal Link and the University of Liverpool Engineering Restructuring Project (ERP).
Garry Banks, director of Arup Liverpool, said: "We are thrilled to be able to expand Liverpool's offer at the World Expo 2010. The fact that Liverpool has a dedicated presence at this event says a great deal about the ambitions of the city."
Arup joins Peel Holdings, Enterprise, Grant Thornton and EA Technology as backers of Liverpool's Pavilion at the World Expo, which runs from May to October next year.
Mike Taylor, director of investment and enterprise at Liverpool Vision, said: "We are delighted to have Arup on board. The company has helped to shape and develop Liverpool and is one of the finest firms in the city to showcase innovation and world-class engineering."
Source:
www.liverpooldailypost.co.uk