Royal Liverpool Philharmonic Orchestra to visit Shanghai
2009. 26 November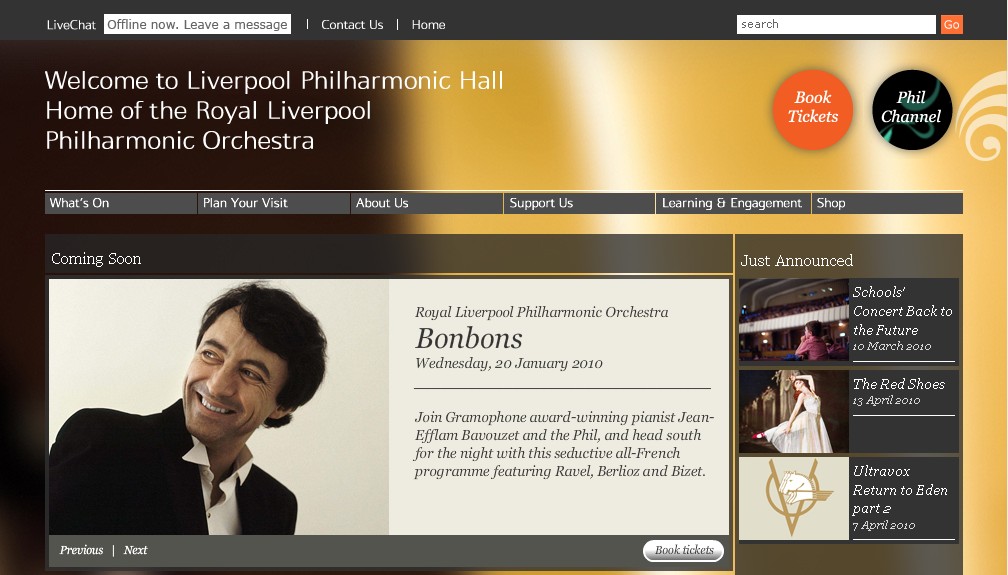 by Alan Weston (liverpooldailypost.co.uk) The Royal Liverpool Philharmonic Orchestra will perform in Shanghai for the first time in its history next year, as part of Liverpool's presence at World Expo.

They will travel to China in the autumn of 2010 to perform a series of concerts.
Although the exact itinerary is still being finalised, it will include a concert under the baton of chief conductor Vasily Petrenko, and a performance of the John Lennon Songbook, originally devised for Liverpool's year as Capital of Culture.
Royal Liverpool Philharmonic chief executive Michael Eakin said the orchestra's presence was a "significant endorsement" of the city's presence at Expo 2010.
A drive is also being launched to attract more Chinese tourists to Liverpool.
Liverpool city council leader Warren Bradley, who is in Shanghai for the handover of the World Expo pavilion, launched a series of packages to put Liverpool on the Chinese tourist trail.
The city has joined forces with Liverpool's Beatles-themed attraction, The Beatles Story, as well as tourism agency Visit Britain, to help sell the city to Chinese package tourists for the first time.
Cllr Bradley said: "We believe Chinese visitors to the UK will love our city, which is home to the oldest Chinese community in Europe.
"Our nightlife, museums, shopping and sports are second to none, and can be enjoyed at a much more affordable level than the attractions of London.
"We have just celebrated the 10th anniversary of our official twinning with Shanghai and wish to use our Pavilion to build upon what is already a very strong relationship with the Chinese people, and with Shanghai, in particular."
Source:
www.liverpooldailypost.co.uk