China Eastern gets another 2b yuan injection
2009. 13 May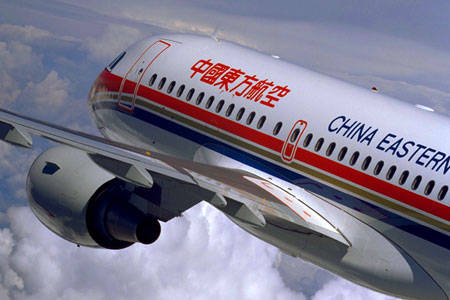 (chinadaily.com.cn) China Eastern Airlines has secured another two billion yuan ($293 million) injection from the State-owned Assets Supervision and Administration Commission (SASAC), boosting the total amount of government injection into the company to nine billion yuan, 21st Century Business Herald reported on Tuesday.
Last year, the central government injected 7 billion yuan and 3 billion yuan into China Eastern and its bigger rival China Southern Airlines, respectively, in a bid to help the troubled airlines to weather the financial crisis.
It is rumored that the new injection will be used to facilitate China Eastern's merger with Shanghai Airlines, the newspaper said.
"The likely merger may explain why the share price of Shanghai Airlines was hovering under five yuan recently. If the price is too high, the merger cost could top two billion yuan," it quoted Wan Conglin, an investment analyst with Shanghai Tebon Securities Investment, as saying.
The merger is likely to take place within the year and restructuring of the new company will be completed before 2010, when the World Expo opens in Shanghai, the report said.
But Shanghai Airlines denied the allegation. "The merger of Shanghai Airlines and China Eastern is not likely to happen in the near future," Zhou Chi, the Shanghai Airline's chairman, had told reporters earlier.
"As we have not received any notice from authorities about a merger with China Eastern, the company's board of directors has never discussed the issue," he said. "Nor has China Eastern's leadership expressed its intention to us in this regard."
Liu Shaoyong, general manager of China Eastern, also denied that the two sides had met on the merger issue.
China Eastern saw a full year net loss of 13.93 billion yuan in 2008. The company was then capped with an 'ST' (special treatment) tag on the Shanghai bourse, as was Shanghai Airlines, which reported 1.25 billion yuan in net loss last year.
Source:
www.chinadaily.com.cn