Express your DV view
2009. 1 December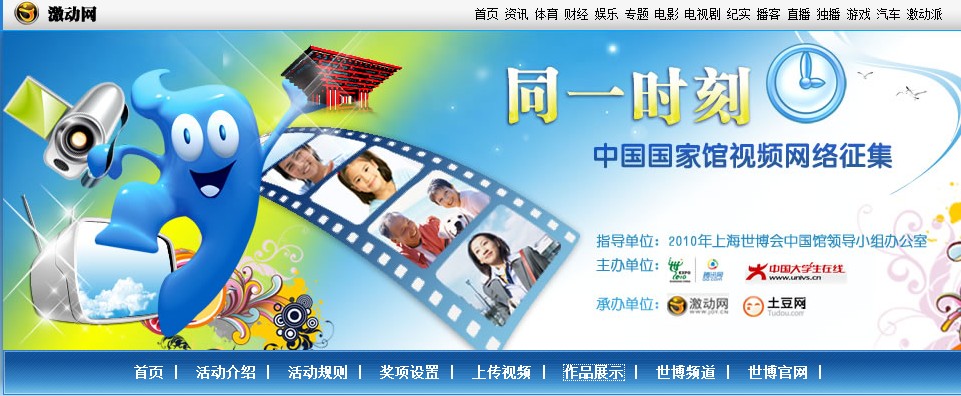 by Xu Wei
(shanghaidaily.com) DV lovers can now train their camera lenses on exciting and touching scenes as an online video contest entitled "Same Time" awaits their participation.

The contest is jointly hosted by the Bureau of Shanghai World Expo Coordination and the Shanghai-based video-sharing site Joy.cn as a celebration of the coming world's fair.
The entries are required to be short clips themed on "Better City, Better Life."

Netizens can upload their original works onto http://2010.joy.cn/sametime.

The best 200 sequences will be displayed at the World Expo Theme Pavilion next year, and their directors will get free tickets to visit the Expo Park.

This collection of short video documentaries aims to showcase the current life, thoughts and desires of Chinese city dwellers who are also witness to the country's tremendous changes and development in recent years.

All entries will be showcased on the Website. They will be judged by a panel of veteran DV auteurs and also the Netizens themselves.

The final results will be released next February and the winner can receive a cash prize of 10,000 yuan (US$1,470).

According to Zhang He, president of Joy.cn, with the spread of DV art and easy video software on the Internet, the collection will provide a wide platform for young people to express their aspirations for the Expo through original video works.


Source:
www.shanghaidaily.com