Hamburg unveils ambitious plan for Shanghai Expo
2009. 11 December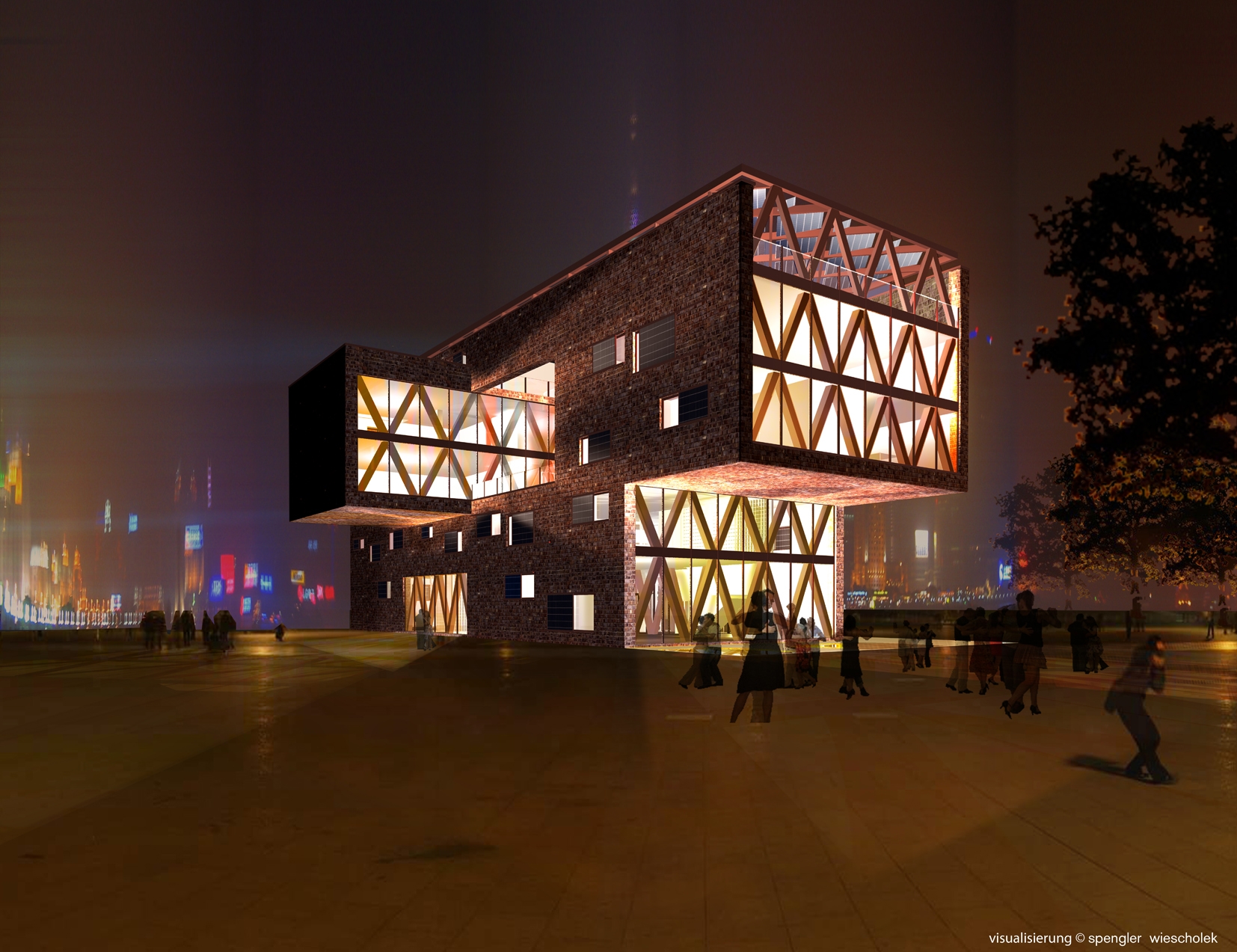 (news.xinhuanet.com) Hamburg, Germany's biggest port and a sister city of Shanghai, has mapped out ambitious plans for Shanghai Expo, local officials say.
    Hamburg is preparing an eco-friendly house known as the "Hamburg House," now under construction in the Shanghai Expo garden, as a special gift to the expo, Carsten-Ludwig Ludemann, state secretary of Hamburg, said in an interview with Xinhua on Thursday.
    Hamburg is one of 12 cities around the world that was invited to build a permanent mansion in the Shanghai Expo area. "Hamburg House" combines both living and working functions and covers 570 square meters with an exhibition area of about 3,000 square meters.
    After the Shanghai Expo, the four-story house will become the property of the municipality and a symbol marking the friendship between Hamburg and Shanghai, Ludemann said.
    Ludemann, who just concluded a visit to China, said the "Hamburg House" would be completed in February or March.
    The house will use energy saving technologies and resources such as solar and geothermal energy to make its energy consumption nearly 90 percent less than ordinary houses of the same size.
    Once completed, the structure would be the first certified "passive house" in China, Ludmann said, adding that he hoped it would bring new ideas to the real estate industry in China.
    Meanwhile, Ludmann said Hamburg has planned diversified exhibitions in the house, as well as in the German pavilion during the expo, which runs from May 1-Oct. 31, 2010.
    Thorsten Kausch, managing director of Hamburg Marketing GmbH, an agency for the Hamburg city government, said all of the exhibitions and activities would be around a "tree of wishes," an artificial tree erected from the ground floor of the "Hamburg House" to above the roof.
    Around the tree and on each floor, exhibitions and activities will show a future city life, which will integrate economic development with environmental protection.
    Kausch said visitors would see a giant tree root and a huge panoramic photograph of Hamburg as they enter the structure.
    "Visitors can express their wishes to small windows installed on the root, and they can write down their good wishes and stick on the root," Kausch said.
    Kausch said, due to the low energy demand of the "Hamburg House," the body heat of visitors could help heat the house.
    Kausch said May 31, 2010, has been designated "Hamburg Day" for the Shanghai Expo and dozens of activities will be staged in the "Hamburg House" and the German pavilion.
Source:
news.xinhuanet.com