Famed Italian director may shoot promo for the Expo
2009. 15 December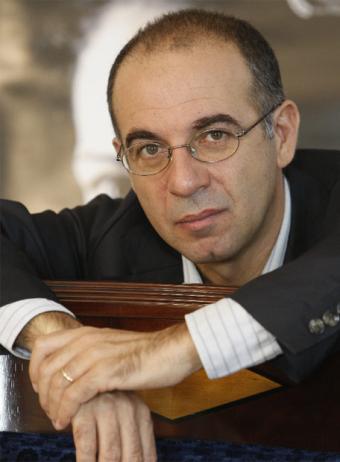 by Mao Renjie
(life.globaltimes.cn) Italian director Giuseppe Tornatore, famed for his Sicilian films such as Cinema Paradiso, The Star Maker and Malena, brought his latest work Baarìa to Beijing and Tianjin last week.
In conversations with local filmmakers and media, he recalled his last visit to Beijing in 2006 and expressed his wish to shoot a promotional film for the 2010 Shanghai Expo.
In 2006, Tornatore directed a five-minute film, Reunion, which tells a touching story of a teacher-student reunion after decades of separation. The project, called Vision Beijing, brought together five of the world's best directors to shoot short films for the 2008 Olympic Games.
Looking back at the experience as "sweet and unforgettable," he told the Global Times that he specifi cally asked for a full Chinese crew to shoot the film.
"Working with a Chinese team is easy and sound. I hope there will be more opportunities,"Tornatore said.
Would he be willing to direct another promotional film for the city of Shanghai to promote the 2010 World Expo?
"Yes," he smiled. "I'm ready to contribute if my time permits." The director said China's film industry in recent years is "rapidly blooming and with international importance."
He said renowned Chinese directors like Zhang Yimou (Raise the Red Lantern), Chen Kaige (Farewell My Concubine) and Jia Zhangke (Platform) are popular among both Italian film critics and movie-going audiences.
"I hope that there will be more Chinese fi lm screenings in Italy, and in the same way, more Italian fi lms will be introduced to China," he said of the collaboration between Chinese and Italian fi lmmakers.
Source:
life.globaltimes.cn