Microbes shed light on water
2009. 30 December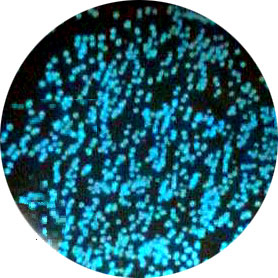 by Liang Yiwen
(shanghaidaily.com) Luminescent bacteria will be used to ensure safe drinking water at the 2010 Shanghai World Expo, officials said yesterday.

A sensitive machine developed by East China Normal University researchers can tell in 15 minutes whether water is safe to drink by analyzing the intensity of light emitted by luminescent bacteria put into a water sample.
The machine has been used to detect whether natural water resources had been polluted after the huge earthquake in Sichuan Province last year.

"The technology is very efficient and costs little compared with traditional lab tests," said Zhu Wenjie, a major researcher and professor at the university's college of life science.

Luminescent bacteria emit light naturally as the result of a chemical reaction during which chemical energy is converted to light energy.

Pesticides, large quantities of metals and other poisons in water will all influence the luminescent bacteria's light emission intensity, Zhu said.

Scientists used a luminescent bacterium found in Qinghai Lake in China's Qinghai Province - the only non-poisonous one found in freshwater among the 18 existing luminescent bacteria.

The effect of the bacteria tool in judging whether water is drinkable has been proved to be as accurate as experimental tests on lab animals, which may take an average of two to three days.

"The machine cannot tell what exactly is in the water. But it can quickly determine whether the test water is drinkable, which is very helpful in an emergency situation," Zhu said.

It played an important role after the Sichuan quake, Zhu said.

"It helped quake victims to quickly locate drinkable water among the newly emerged quake lakes, rivers, wells and remaining ones."

Expo security officers plan to use the equipment in emergency checks. The Shinan Water Factory, which will supply water to the Expo site, will adopt the technology amid daily protective measures during the Expo.


Source:
www.shanghaidaily.com