Experience Oman's culture and geographical diversity at Expo
2010. 8 January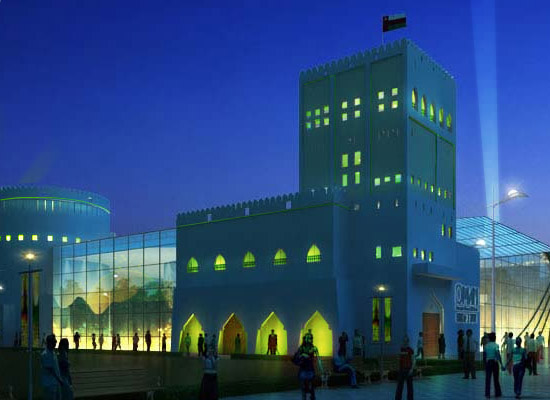 (en.expo2010.cn) Visitors to the 2010 World Expo will embark on a journey to discover Oman's amazing culture and remarkable geographical diversity and trace its progress inside its pavilion.

Oman Pavilion's story is one of controlled and sustainable economic development, creating better cites and better life while preserving the values of its ancient heritage.

The pavilion's exterior combines elements of two of its famous historic forts. At the rear is the distinctive round tower of Oman's old capital, Nizwa, while in front, the elegant tower of Sohar, a port city once known as "The Gateway to China."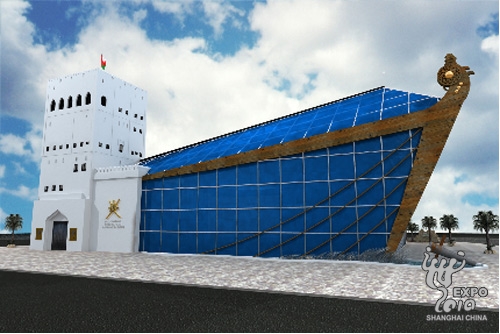 These structures are complemented by a stylized glass enclosure reminiscent of the prow of a ganjah, one of the largest and most beautiful of traditional Omani sailing ships.

The theme of the Oman Pavilion is "Oman – The Evolving Journey" and the pavilion will comprise three sections.

The first will allow visitors to understand the varied geography of Oman, ranging from the stark desert and the austerity of its mountains to the rich marine reserves of its warm seas, and the stunning subtropical diversity of its southern Dhofar region.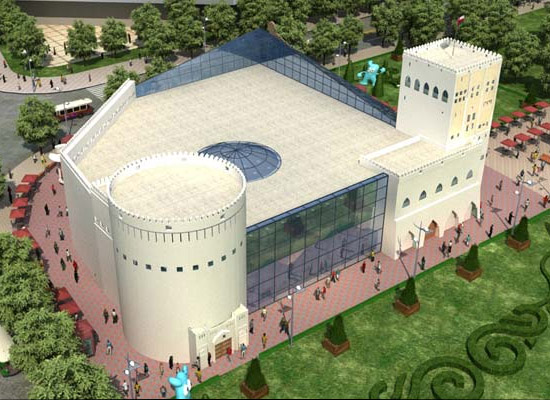 Visitors will then experience the cultural and social heritage of Oman, gaining fresh insight into the Omani heritage at the second part.

The Omani values of living in harmony with nature via sustainable use of available resources is a key determinant in Oman's future, and this is the focus of the third and final zone.

H.E. Mohsin Al Balushi, Advisor at the Ministry of Commerce and Industry and Commissioner General of the Sultanate's participation at Shanghai 2010, described the event as a cultural and commercial extravaganza. He promised Oman's pavilion will draw international attention to "the Sultanate's rich culture and history as well as promote Oman's artistic talent."

Oman lies at the crossroads of three continents and four seas. Strategically placed at the tip of the Arabian Peninsula, it is the gateway to the Gulf and boasts over 1,700 kilometers of spectacular scenic coastline.

Source: en.expo2010.cn