India pavilion
India pavilion - 28 April 2009.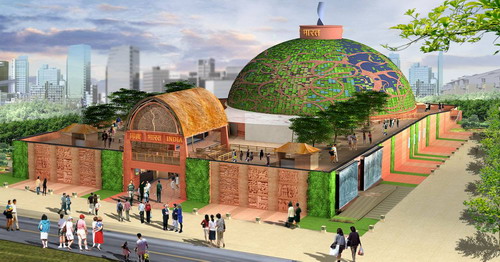 India is to build a huge domed structure inspired by an ancient Buddhist monument as its pavilion for Expo 2010. It will showcase the wisdom of ancient Indians, the country's Expo team said yesterday when unveiling the design.
The 4,000-square-meter structure will be similar to the Sanchi Stupa, built in the Maurya Dynasty (about 321-187 BC) by Ashoka, Indian commissioner general Sheela Bhide said.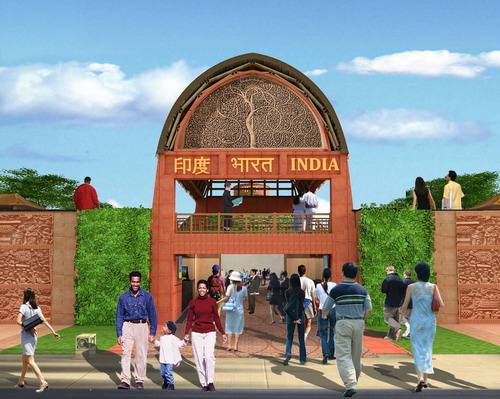 Its exhibition will be themed on "Cities of Harmony," focusing on the integration between urban and rural regions through exchange of trade and services. Visitors to the pavilion will be led on a journey of Indian cities from ancient times to the present day, she said.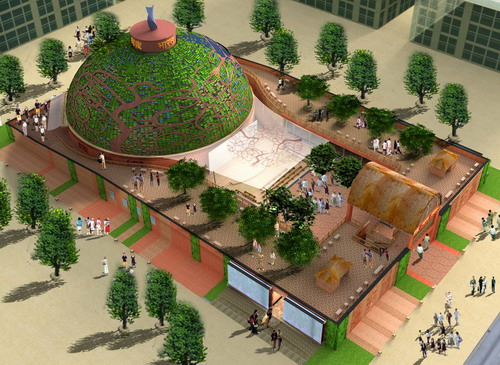 The dome will be used as a 360-degree screen to tell different stories about life in cities through the ages, said D. R. Naidu, vice president of JWT, the design company.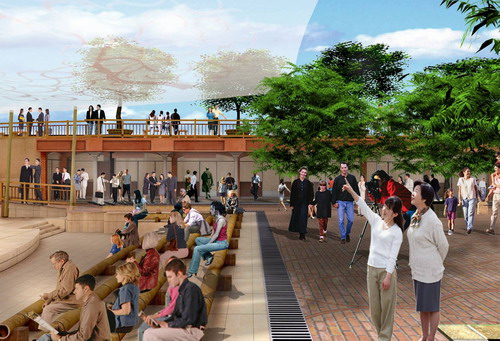 Energy efficiency will feature in the dome with the use of solar panels and wind power.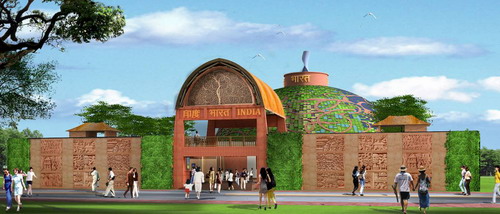 Herbs will grow on the dome and bamboo will form part of the structure. The pavilion will feature a shopping arcade where artisans from various regions of India will be demonstrating and selling a wide variety of products.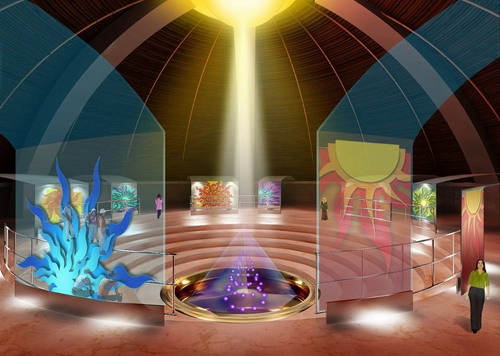 A food plaza will provide traditional Indian delicacies. The main dome structure of the pavilion has been designed to handling an average of 450 visitors every 20 minutes, said Naidu.
The pavilion will cost about US$9 million, Bhide said.
Source: www.expo2010china.com