Turkey pavilion
Turkey pavilion - The Cradle of Civilization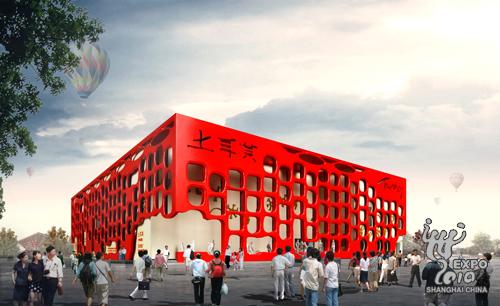 (en.expo2010.cn)
The Turkey Pavilion unveiled its design yesterday and its theme "The Cradle of Civilization" was inspired by one of the first known settlements in the world, said Sencar Ozsoy, commissioner general of Turkey.
The main inspiration for the exterior of the 2,000-square-meter rented pavilion was also derived from settlements called "Catalhoyuk" in Turkish, which were the center of advanced culture in the Neolithic period.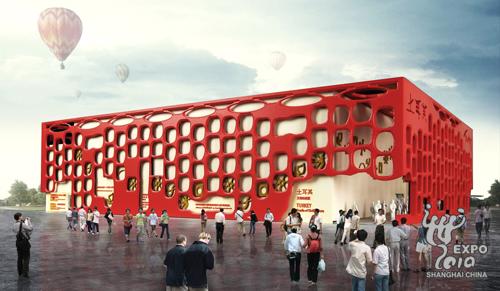 The pavilion looks like an amazing red and beige box with an animal sculpture, inviting visitors to explore a maze of dreams.
The first section of the pavilion will take visitors through a journey of time to learn about Turkey's historical firsts. A map indicating the ancient sites of Turkey, the world's first mirror and the world's first man-built dam will be featured here.
Istanbul's infrastructure will also be introduced.
In the middle section, a 360-degree movie will display scenes from the streets of Istanbul to reflect the pride of the city as the European Capital of Culture.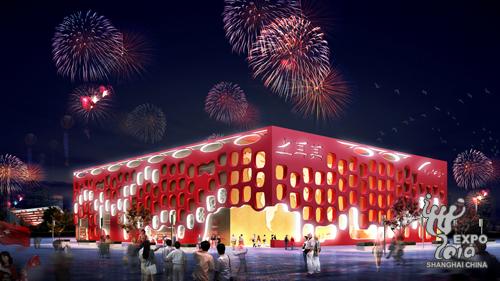 Visitors will then encounter the future in the final section, which is represented by a symbolic figure of the phoenix, a mythical bird which dies in flames and is reborn from the ashes, to embody aspirations for the future.
Every visitor to the pavilion will get a cat's eye stone as a present.
Source:
en.expo2010.cn